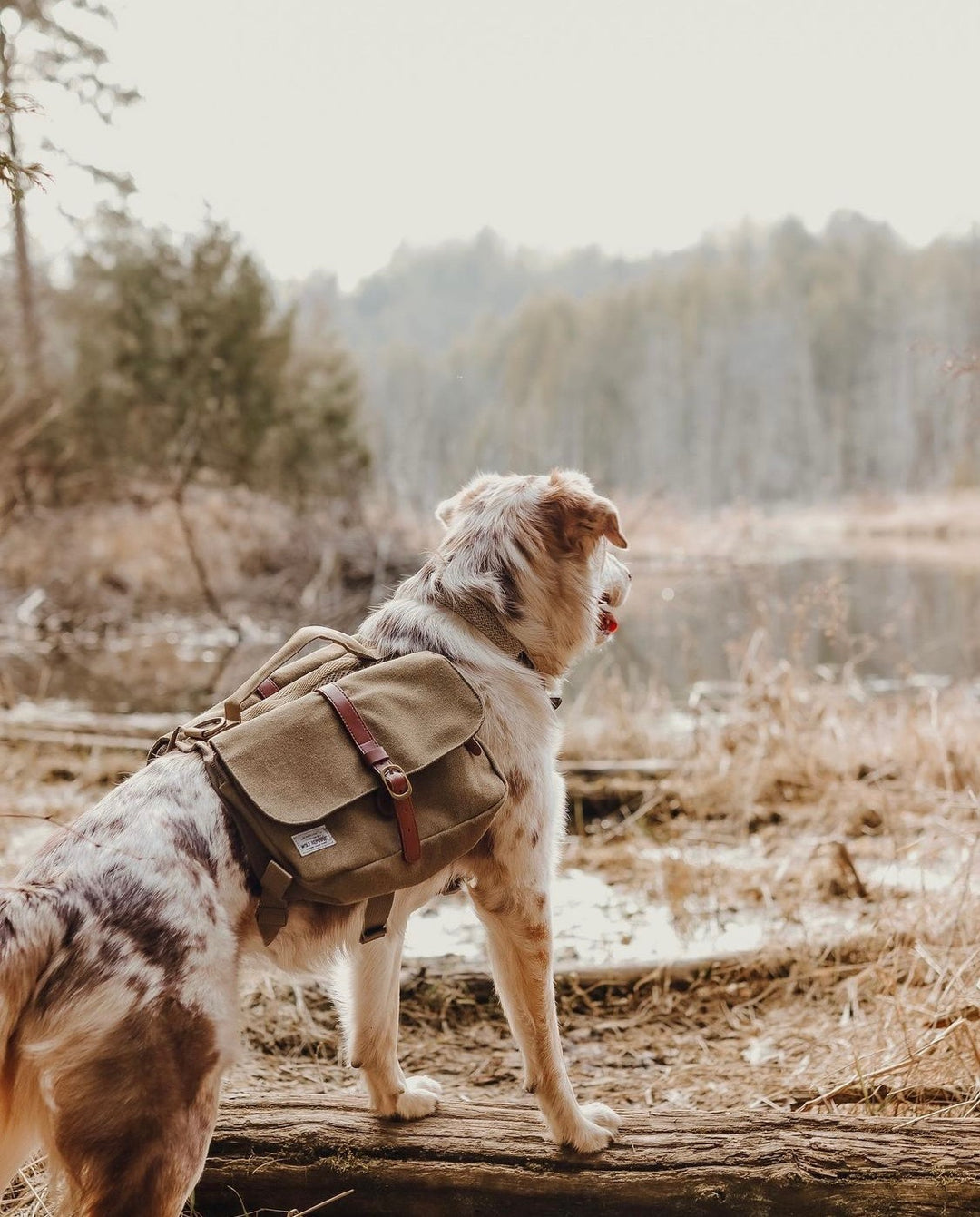 Posted on
---
Photo credit @aussierileyy - While many national parks have restrictions on dogs due to wildlife conservation and visitor safety concerns, there are still quite a few that offer dog-friendly hiking so we can get outside with our pals. We at Wolf Republic did some research through accounts we follow, various articles, and personal experience. In our opinion, these are the top five national parks in the United States where you can enjoy hiking with your dog. Whether it be a day trip or over the weekend excursion, these parks will not disappoint.

Number 1. Acadia National Park, Maine: Acadia allows dogs on most of its hiking trails as long as they are kept on a leash (6 feet or shorter) at all times. The park offers scenic trails, rugged coastline, and stunning views from Cadillac Mountain. The best months will be May-Sept, when you can enjoy the lakes and sand beaches that outline them.

Number 2. Shenandoah National Park, Virginia: Shenandoah National Park welcomes leashed dogs on most of its trails, including the famous Appalachian Trail that runs through the park. With over 500 miles of trails, you and your dog can explore waterfalls, panoramic vistas, and serene forests. Another nice perk of this park is that dogs are allowed in all campsites and common areas.

Number 3. Grand Canyon National Park, Arizona: While dogs are not permitted on most backcountry trails or below the rim due to the challenging terrain and extreme weather, you can hike with your dog along the South Rim and North Rim (Utah Side) trails, including the Rim Trail and Greenway Trail. Leashes must be no longer than 6 feet. Despite the limitations on where you can hike in this park with your dog, the views from the South Rim are incredible.

Number 4. Cuyahoga Valley National Park, Ohio: Hiking with your dog is allowed on most of the trails within Cuyahoga Valley National Park, which encompasses diverse landscapes including forests, waterfalls, and the winding Cuyahoga River. Remember to keep your dog leashed while in the park and always pack in and pack out with no trace.

Number 5. Great Sand Dunes National Park, Colorado: Dogs are permitted on the dunes and in the first mile of the Mosca Pass Trail at Great Sand Dunes National Park. The unique landscape of towering sand dunes against the backdrop of the Sangre de Cristo Mountains makes for an unforgettable hiking experience. If you want to avoid the water crossings, be sure to go outside the months of May & June. There are plenty of places to bed down near and in the park making it a great weekend get away from Denver or Colorado Springs.
Big shout out to @ourwildaussies, who just went to the Great Sand Dunes. They took some incredible shots of Apollo and Ares while sharing some valuable tips on where to park and when to go!
Before heading out, remember to always pack for the unpredictable. It is great to have a first aid kit, bowl, water bottle, extra food and quick cover from rain. Be sure to check the specific rules and regulations of each national park before visiting, as policies may change and certain trails or areas may have restrictions on dogs.