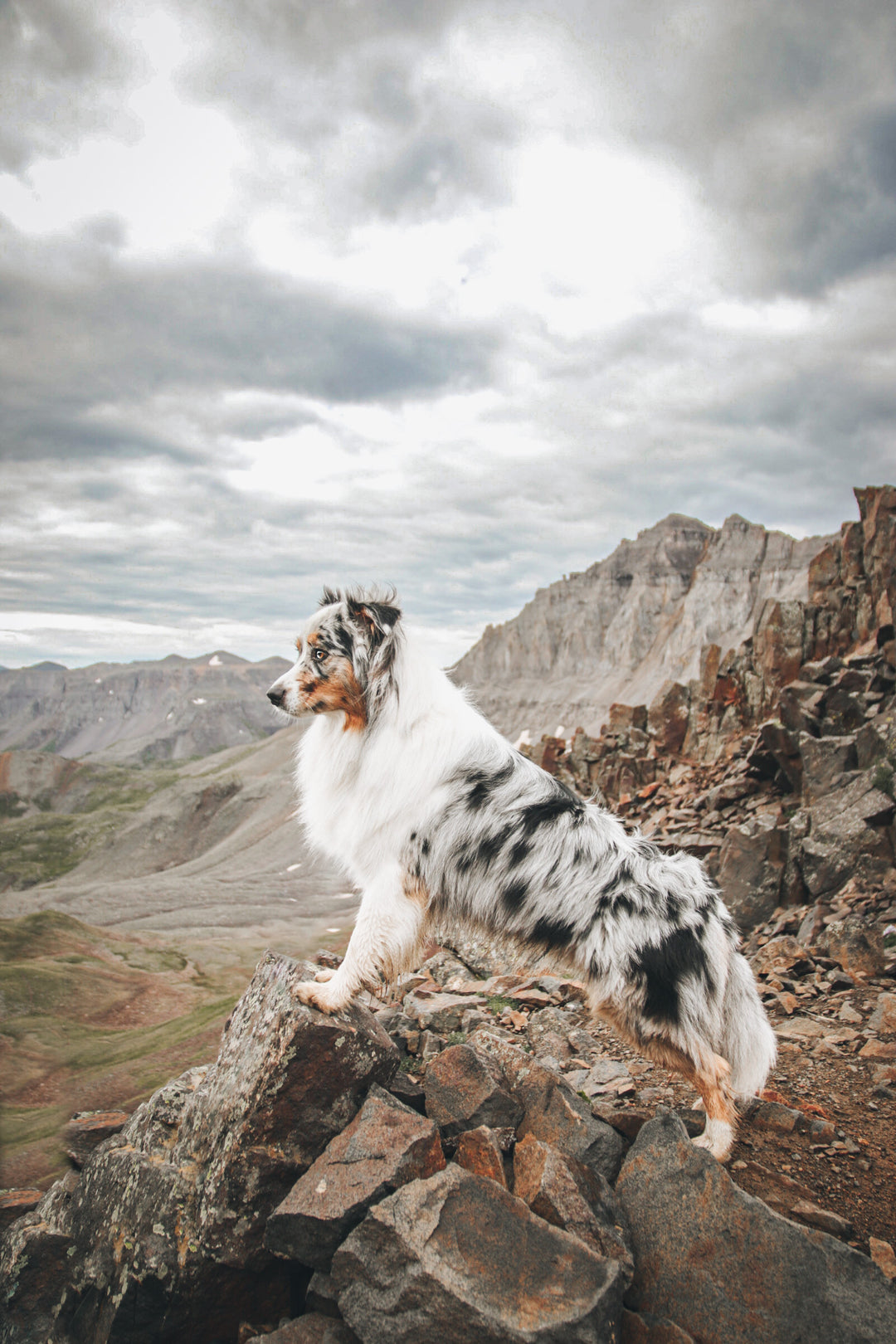 Posted on
---
Meet Alexina, an avid hiker, and her four-legged companion, Stilton, an Australian Shepherd. For Alexina, hiking has been a lifelong passion nurtured by her father during camping trips in her youth. Now, she and Stilton embark on journeys that fill their hearts with joy and create unbreakable bonds. In this article, we delve into Alexina and Stilton's hiking escapades, their favorite trails, cherished memories, and the special connection they share in the great outdoors.
A Journey into Hiking and Canine Companionship
Hiking has been woven into the fabric of Alexina's life since her childhood, thanks to memorable excursions with her father. When she grew up and welcomed Stilton, an energetic Australian Shepherd, into her life, her hiking journey took on a new dimension. Stilton's vibrant spirit and love for exploration were the perfect companions for Alexina's wanderlust.
Essential Hiking Gear for Alexina and Stilton
Preparation is key to any successful hike, and Alexina ensures both she and Stilton are equipped for their adventures. Stilton's essentials include water, treats, and a Wolf Republic Ranger Dog Backpack. "My go to dog accessories are definitely Wolf Republic! I love the Ranger Pack because I can stock some extra goodies in it and Stilton always looks cute!" This preparation ensures that every hike is not only enjoyable but safe for both Alexina and Stilton.
The Cathartic Power of Nature with a Canine Companion
Being outdoors is an inherently cathartic experience, but sharing it with a loyal canine companion elevates the sensation. "It's honestly such an amazing feeling. When you see your dog wandering off leash freely in the wilderness." Witnessing Stilton roam freely in the wilderness reminds Alexina to savor the beauty of the moment and the simple pleasures of life.
Unveiling Hidden Treasures: The Favorite Hike
Among the many trails Alexina and Stilton have conquered, a segment of the Seven Devils in Idaho holds a special place in their hearts. This secluded location, away from the hustle and bustle, offered an experience that felt truly off the grid. The Idaho adventure was peppered with unforgettable moments that have become cherished memories. Alexina's favorite memory took place at an alpine lake, where Alexina and Stilton took a refreshing swim. She described the memory as "definitely a bucket list moment for me!"
Strengthening Bonds Through Hiking
Hiking has transformed into an activity that deepens the connection between Alexina and Stilton. Their shared experiences, challenging hikes, and serene moments have created an unbreakable bond between them. Stilton's presence radiates happiness, and his joy mirrors Alexina's. "Hiking without my dog is simply impossible for me now."
A Hike Filled with Laughter
During Alexina' and Stilton's alpine lake swim, Stilton hopped out and playfully snatched Alexina's socks while she was swimming. "I obviously need to put them back on to continue the hike but Stilton decided otherwise, and it took me about 15 minutes to retrieve them!" As seen above he looks guilty knowing what he did :)
Dreaming of Future Trails
The world is a vast playground for Alexina and Stilton's hiking aspirations. They dream of returning to the Dolomites, where they can conquer trails they couldn't explore during hikes when Stilton was still a puppy. Their bucket list also includes exploring Washington, more of Idaho, and Canada. Together, Alexina and Stilton have embarked on a journey that celebrates nature and the enduring bond between a human and her canine counterpart. As they continue to explore new trails their story serves as an inspiration for all those who find solace, joy, and connection in the great outdoors.